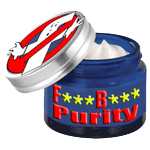 I've just released FB Purity v7.9.6 which fixes various things, listed below:
Fixed hide "Trending Articles"
Fixed link and news article redirection/interception
Fixed filtering on Interest List pages
Fixed Block App link on Application's permission request pages
Fixed important info highlighting on application permission request dialogs
Fixed inline youtube video playing on timeline pages
Fixed broken icon images in fbp interface
Please note if you installed the chrome version of FBP within the last few weeks, you should first backup your settings via the Export Settings link, before updating to this version, as your settings may get wiped out.
To update to the latest version go to the official FB Purity Installation page and follow the instructions.
If you like F.B. Purity please donate to show your support, FB Purity is a lot of work to develop, maintain and support: https://donate.fbpurity.com Please also tell all your friends about FB Purity too.
Please note that Facebook are still blocking direct links to fbpurity.com, and may at any time remove the FB Purity Fan page on Facebook, so in order to keep up to date with FBP developments, you should also join the FB Purity mailing list, which you can do via the box in the right hand column of this page, also Add FB Purity on Twitter and or Google Plus as I will move there if they delete my facebook account and facebook page.
Please note that I cannot support FB Purity on beta versions of browsers, so if you are using Beta or Dev versions of Firefox or Chrome, you may find FB Purity will stop working, the solution to this is to use the latest Stable versions of those browsers.
BTW if you have used the Custom CSS for reverting graphical smileys to text smileys, you may have noticed the text smileys were no longer being displayed, I've updated the CSS code to fix this, you can get the updated code at FB Purity's Custom CSS Page
In other news, Facebook are still not willing to unblock the fbpurity.com website. I have finally managed to get in touch with someone there, but they are giving me the runaround. At first they were saying they were willing to work with me to get the block removed, but they are now refusing to budge.
If anyone out there has any legal experience, do you think I have got a good case for suing them for Libel / Defamation of character, as they are claiming my website is "Spammy or Unsafe", both of which are clearly untrue, and got any advice on how to pursue this?
Cheers,
Steve