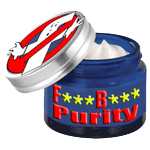 Ive released F.B. (Fluff Busting) Purity Update v7.9.7 that fixes some bugs and adds a couple of new features.
Summary of Changes in this Release:
Fixed "BA" (Block Application) function also fixed app blocking for "frictionless sharing" apps such as netflix
Fixed application filter (for certain cases such as Instagram stories)
Fixed the Fan Page filter, so it doesnt filter out fan page stories on "Page Feed" or "Interest Lists" as if the user clicks on those feeds, they most likely want to see the fan page updates.
Fixed emoticons when font size is altered (previously you would get both the icon and the text smiley if you changed the font size)
Fixed bug with birthday comment flyout box (got rid of weird blue box inside text input box)
Updated the "Hide sponsored" option to include "page posted an offer" type stories
Added FBP Info bar and feed filtering to "game feed" and "page feed"
Added a more prominent "Block App" button to Appcenter app pages
Changed the default "restore comment buton" option setting to "off" for new users
Updated the "welcome new user" page to include info about FBP interest list and page notifications.
If you appreciate all the work I do, developing, maintaining and supporting this project, please Donate to show your appreciation, Please also tell all your friends about FB Purity, too.
BTW Facebook is updating its site ever more regularly, which means FB Purity will need to be updated more often to keep it up to date and fix any issues that Facebook throw up. Its important that you stay up to date with FB Purity developments, so I recommend you subscribe to the "FB Purity Interest List" to make sure you get all the News updates from the FBP fan page in your newsfeed. You can also now subscribe to notifications from the page, when updates are available. To do this, go to the FB Purity Fan page, hover over the "Liked" button, and then select "Get Notifications"
Thanks,
Steve